Next Concert


David Becker, Musical Director

Date: July 3, 2020

Location: Millennium Plaza Park, Lake Oswego 97034

Time: 7:00 pm

Admission: No admission fee

Click here to sign up to for our mailing list.
The March 1 and May 3 concerts have been canceled due to school closures caused by the COVID-19 situation. We hope to see everyone at our July 3, 7:00 pm concert held at Millennium Park in Lake Oswego.
* * * * * * * * * * *
The Lake Oswego Millennium Concert Band (LOMCB) is a proud recipient of the Sudler Silver Scroll Award. This international award administered by the John Philip Sousa Foundation recognizes community concert bands of outstanding musical excellence. It is North America's most prestigious award for community concert bands.
The Lake Oswego Millennium Concert Band (LOMCB) has its home in beautiful Lake Oswego, Oregon. This organization is comprised of adult volunteers who love to play band music and are dedicated to providing high quality musical performances to the citizens of Lake Oswego and the surrounding area.
* * * * * * * * * * *
Presenting Sponsor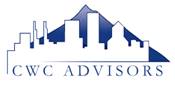 * * * * * * * * * * *
You can now donate to the band online!
* * * * * * * * * * *
Site updated 3/19/2020